​

We are a fellowship of Bible-believing Christians who worship God, confess the Lordship of Jesus Christ, and honor the inspiration of the Holy Spirit. We are a part of the Church of God Reformation Movement, whose general agencies are in Anderson, Indiana. Our church promotes holiness and Christian unity. In other words, we preach and practice holy living, and we believe that the church includes everyone who accepts salvation through Jesus Christ. Our purpose is to lift up the name of Jesus in the Shaw community, metropolitan Washington, the nation and the world!
Our History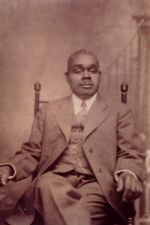 The Church of God had its earliest origins in June, 1910, when Elder Charles T. Benjamin, a native of the Caribbean Island of St. Kitts, and his wife Minnie, were invited by Sister Minnie Duffy to establish a mission in a small room in the home of Brother and Sister Lights (her aunt and uncle) in Southwest Washington. The congregation grew rapidly during the next few months, and moved to larger quarters at 420 L Street, Northwest in the same year. Growth continued, and in 1913 a mission home was purchased at 914 S Street, Northwest to serve both as a chapel for worship and a home for needy saints. During the formative years from 1913 to 1927, the Benjamins established an effective ministry of preaching, teaching and assisting migrants from other regions to find housing, employment and educational opportunity in the Nation's Capital.
In 1927, the lower auditorium of the present sanctuary was built at 1204 New Jersey Avenue, Northwest. The congregation established its programs of Christian Education, Missions, Music and Youth Ministry. The edifice now known as the Benjamin Memorial Chapel was dedicated on November 30, 1947. After 57 years of pastoral ministry, Elder Benjamin retired in 1967. For the next two years Reverend John D. Lewis and Reverend Victor B. Phillips Sr. served faithfully as interim co-pastors. Elder Benjamin died on August 9, 1968.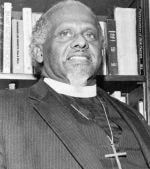 ​In June of 1969 Reverend Samuel G. Hines became pastor of the church. Dr. Hines was born and raised in Jamaica and had several pastorates there and in Detroit, Michigan before coming to Washington with his wife Dalineta and their four children, David, Milton, Charmaine and Delmarie. Dr. Hines served with distinction until his sudden passing in 1995. For 25 years, he guided the congregation through a complete administrative reorganization, expansion of its outreach programs to the poor and homeless, and aggressive promotion of the ministry of reconciliation both at home and abroad. Dr. Hines' ministry extended far beyond the local church; he earned an international reputation as a gifted preacher, teacher, counselor and visionary. Rev. Dr. Victor B. Phillips and Rev. Dr. Cheryl J. Sanders continued to serve the congregation as associate pastors until Dr. Sanders' call and election to the position of Senior Pastor in the Spring of 1997. She is a third-generation member of the church, and is the author of a history of the church, How Firm a Foundation: Eighty Years of History at Third Street Church of God.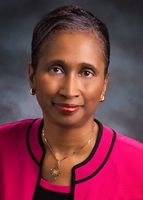 ​Under Pastor Sanders' leadership the church further developed its pastoral and administrative staff, appointed deacons, and continued its urban outreach ministries and community involvement. While the sanctuary and fellowship hall underwent extensive renovations from 2003 to 2007, the congregation worshipped at the Howard University School of Divinity where she is Professor of Christian Ethics. Her husband, Dr. Alan D. Carswell, and their two adult children, Allison and Garrett, are all actively involved in the church's ministries.